Pink Wiper Blades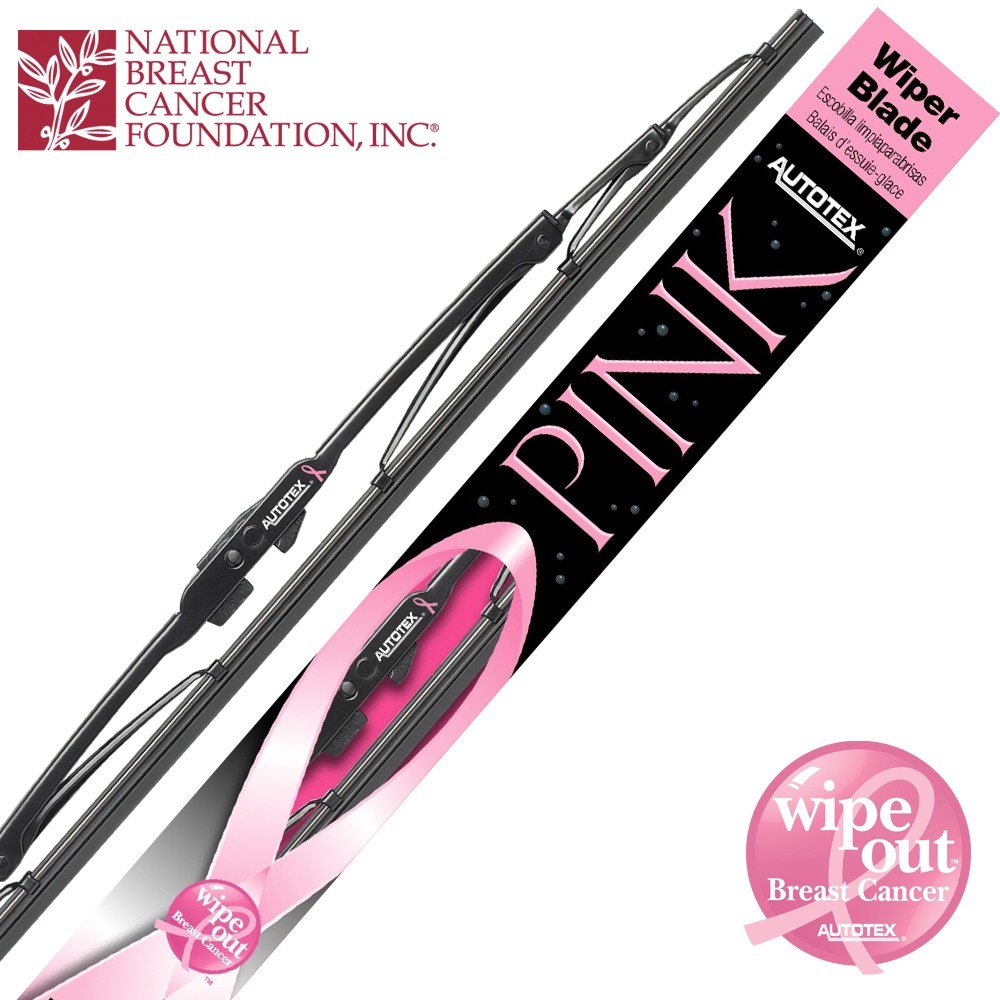 We have Pink wiper blades available for purchase at our Dealerships!

AutoTex PINK wiper blades are the first automotive product to donate to the National Breast Cancer Foundation year round.
We have blades in stock for most makes and models. Please call or stop by to check availability.
AutoTex PINK is a woman-owned and created company that is a world leader in windshield wipers.  With every purchase a donation is made to breast cancer research.

Child Safety Event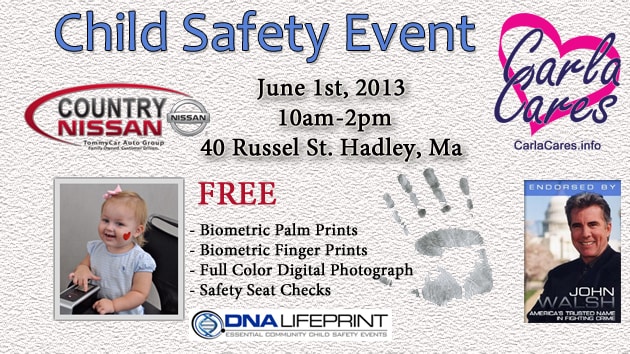 On June 1st, Country Nissan is holding a Child safety event at their Hadley Dealership. The Hadley Police Department will be on hand to perform safety seat checks, as well as finger and palm prints, and full color digital photos. Parents are encouraged to bring their children for a fun family event!



2013 Tom Cosenzi Scholarship Breakfast
On Saturday May 18
th
Carla Cosenzi, President of TommyCar Auto Group - presented Tom Cosenzi  Scholarships to three Western Mass High School Seniors.
This is the third consecutive year; TommyCar Auto has offered scholarships to graduating high school students who plan to attend a two-year or four-year College, University, or Trade School. The fund is open to four designated schools that are located in the com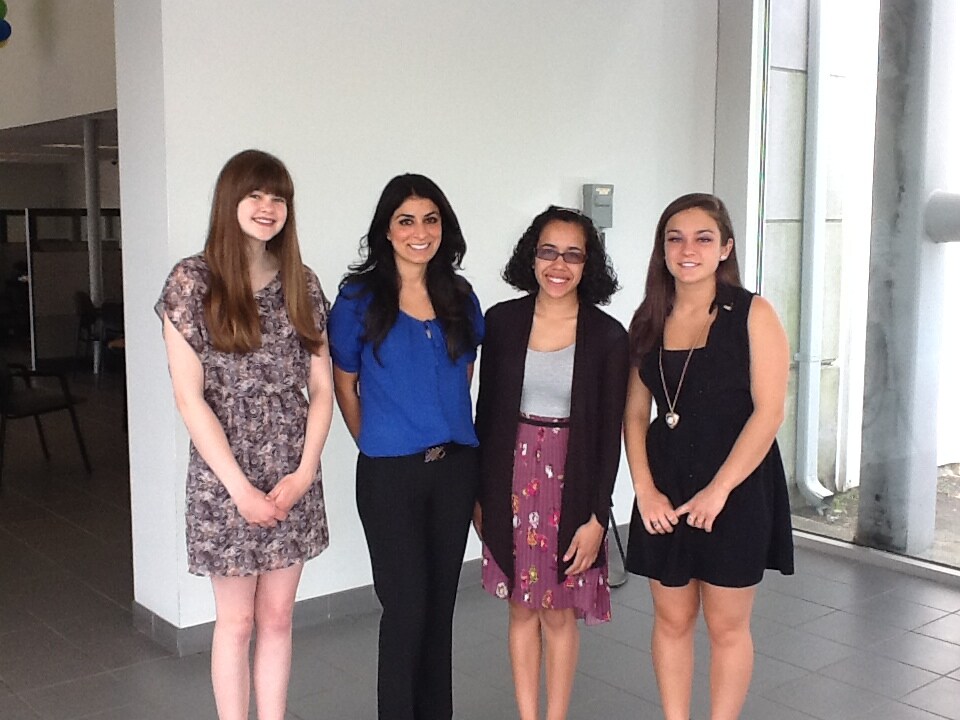 munities where the Auto Group has dealerships. 
The Tom Cosenzi Scholarship looks to serve well-rounded individuals who exhibit a strong academic background, leadership skills, and a willingness to give back.  Students applying for the scholarship were required to submit a one-page-minimum essay describing why they are deserving of the award and what their future plans include.  Many also included academic transcripts, resumes of sports, clubs, and volunteer/community involvement, as well as letters of recommendation from teachers, guidance counselors and principals.
Three recipients were chosen this year, and they and their families attended a presentation breakfast at Cosenzi's Country Nissan dealership in Hadley, where they met with Carla and were awarded their   $1,000 scholarships. Northampton High, one of the designated schools in the program, did not submit any applications this year.
Receiving 2013 Tom Cosenzi Scholarships are Avery Klepacki of Hopkins Academy in Hadley, Jocelyn Adorno of Greenfield High School, and Liana Montiverdi of Shepherd Hill Regional High School.  All have strong academic records and a history of volunteerism and community involvement. 


TommyCar Auto Supports St. Jude's Hospital



This year, the TommyCar Auto Group is a proud sponsor of the Autotrader.com St. Jude Children's Research Hospital Golf Tournament to be held on June 10th. Autotrader.com has been partnering with St. Jude's Hospital since 2001 to run multiple charity golf outings across the US every year.
The mission of St. Jude Children's Research Hospital is to advance cures, and means of prevention, for pediatric catastrophic diseases through research and treatment. Consistent with the vision of founder Danny Thomas, no child is denied treatment based on race, religion or a family's ability to pay.



Carla On Mass Appeal To Discuss The Children's Miracle Network


Carla Cosenzi was on WWLP's Mass Appeal on May 3rd with Chris Kellogg of 94.7 WMAS to discuss giving back to the Children's Miracle Network Hospitals through Carla's Northampton Volkswagen promotion in March. 
TommyCar Auto Donates to Helping Hearts For Hadley Schools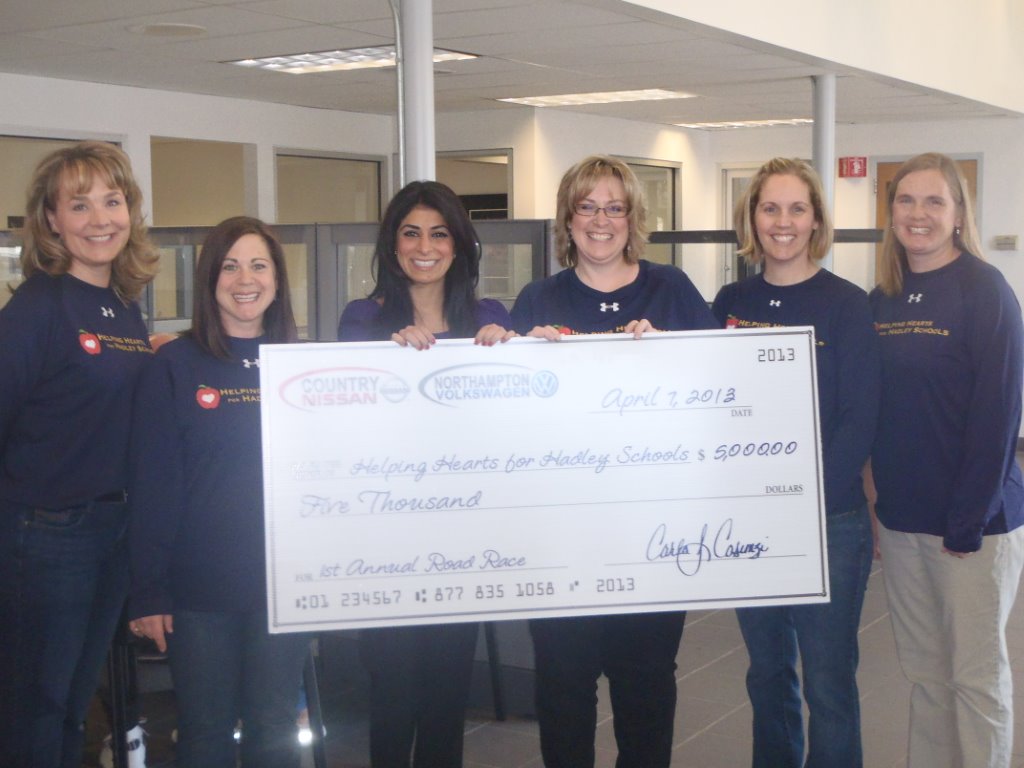 Carla Cosenzi, President of TommyCar  Auto Group, made a significant commitment to Hadley Schools when - earlier this year, she agreed to become a "matching sponsor" for the Helping Hearts for Hadley Schools 1st Annual Road Race - held on April 7th  at Hadley Elementary School.  Three of the Auto Group's four dealerships  sponsored the event, agreeing to match other sponsorships and race registration fees up to a total of $5,000.
Helping Hearts for Hadley Schools (www.helpingheartsforhadleyschools.org), is an organization that strives to encourage adults and children in the Hadley community to get active and at the same time raise funds towards special initiatives for its schools. Their first initiative was focused on improving technology in Hadley schools.
Northampton Volkswagen is Cruising for Miracles!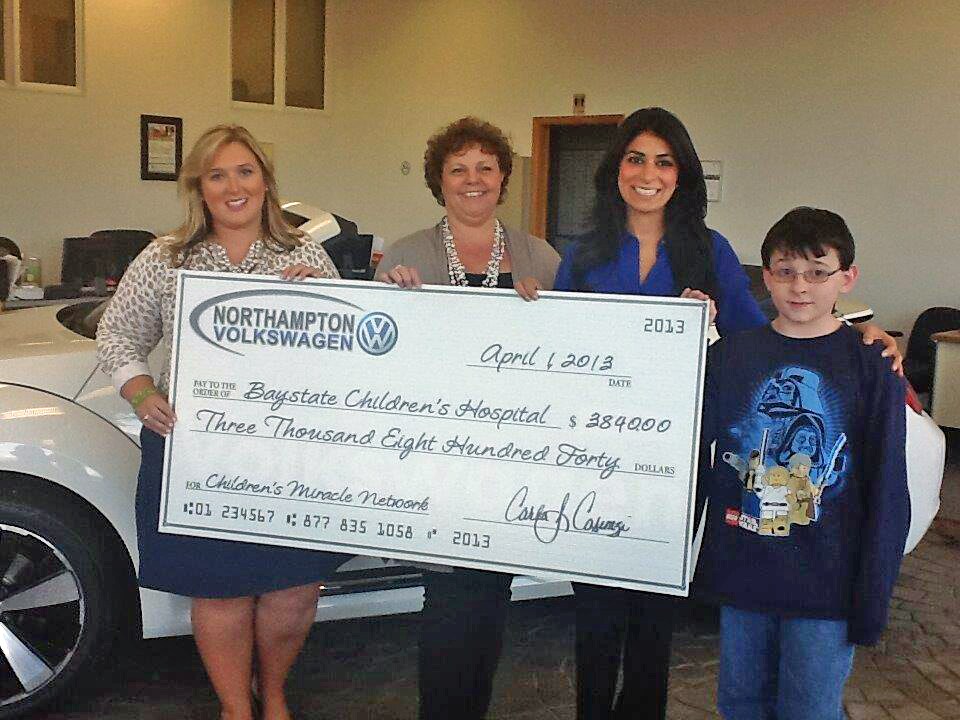 After last years great turnout at Country Nissan, we thought we would share the love with Northampton Volkswagen this year. Northampton VW  joined with the Children's Miracle Network for the month of March to donate to the Baystate Children's Hospital! We  donated $10 for every test drive, and $100 for every new car sold to the hospital, and accrued a grand total of $3,840!! Great work everyone! 
TommyCar Auto & HRU

TommyCar Auto was proud to be a table sponsor at Human resources Unlimited's Annual Recognition And Fundraiser Breakfast at Springfield Country Club on April 11th, 2013. We were happy to be a part of this event which helps a lot of great people with developmental disabilities find work and lead joyful lives.
HRU assists over 1,200 people each year living with developmental disabilities, mental illness or other disadvantages to achieve their goals and become more productive, satisfied members of our community.