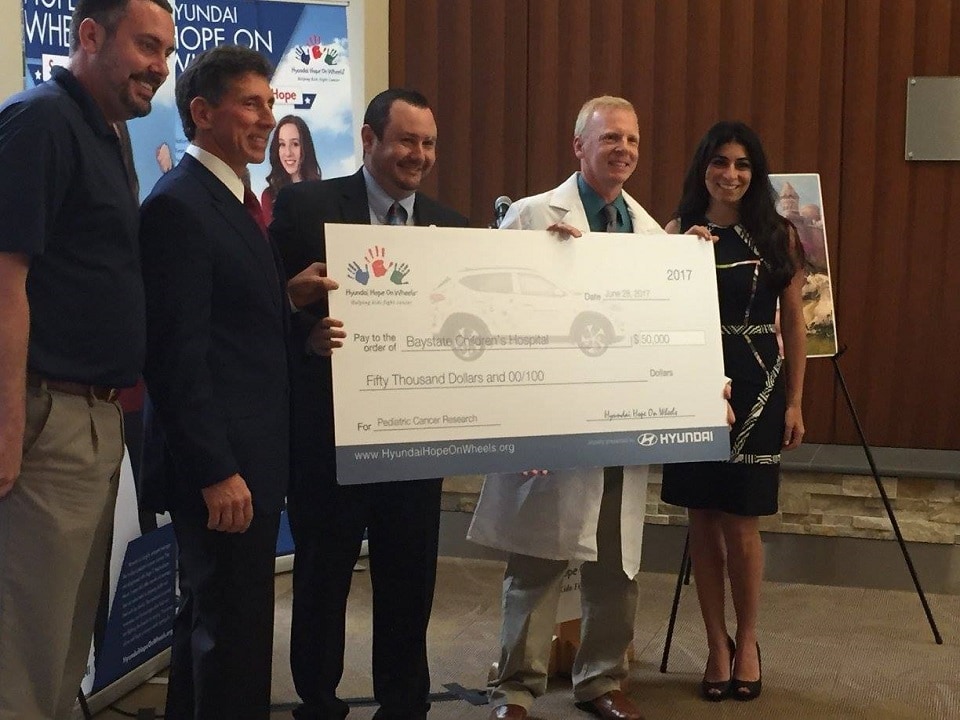 On June 28th, 2017, Country Hyundai along with other local Hyundai Representatives presented a $50,000 Hyundai Impact Grant to Baystate Children's Hospital. The grant will be used to expand the 15 year old Pediatric Unit and relocating the Sadowsky Center for Children!
This year marks the 19th year that Hyundai and its dealers have been involved in the fight against pediatric cancer. It all began in 1998 when a group of New England-area Hyundai dealers joined together to support a local children's hospital. Over the last 19 years, Hope On Wheels has grown to be a national nonprofit organization that is a leading funder of pediatric cancer research in the country.
Country Hyundai representatives in attendance for the ceremony included Carla and Tommy Cosenzi, Presidents of Country Hyundai; Michael Paquette, General Sales Manager; Christopher Schultz, Sales Consultant and Kayla Currie, Marketing Manager.
Country Hyundai was honored to be part of this event. The children and their families are the reason we are here and why this fight is so important to us. Thank you for your courage!