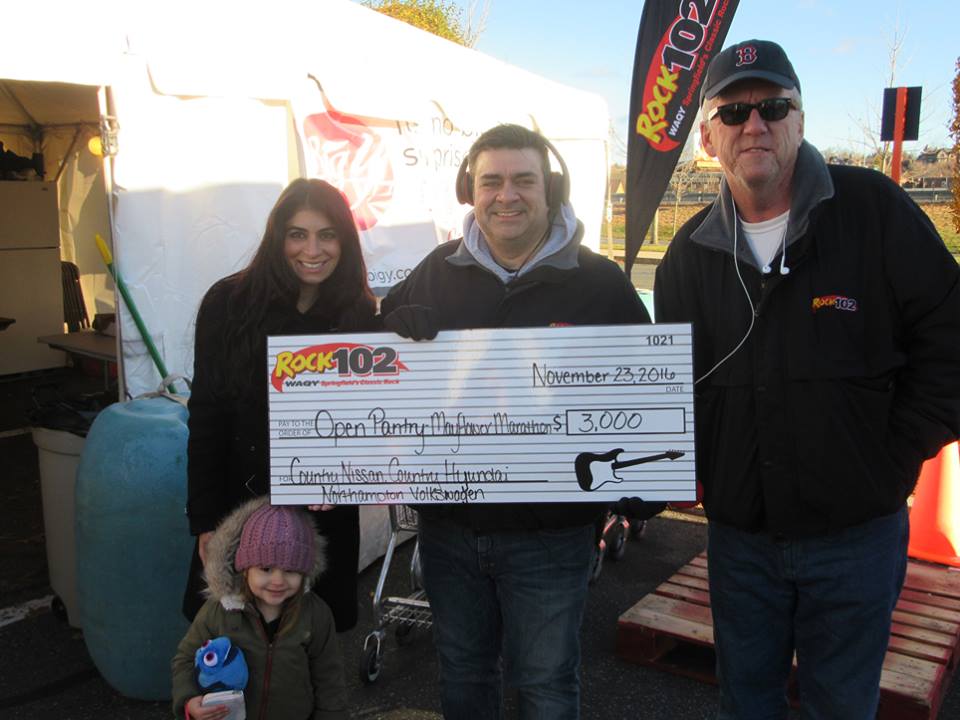 During November 23rd-25th, TommyCar Auto Group made a contribution of $3,000 to support the Rock 102 Mayflower Marathon. Country Hyundai, Country Nissan and Northampton Volkswagen matched the first $1,000 that was donated by listeners each day; donating a grand total of $3,000 to the Springfield Open Pantry. Plus, their Service Departments offered discounts on vehicle maintenance to anyone willing to donate non-perishable canned goods.
"We're strong believers in giving back to the communities we serve." said Cosenzi. "We're proud to be able to help Rock 102 with their Mayflower Marathon. Thanks to this event, we're able to help make a difference."
This year the annual Rock 102 Mayflower Marathon raised more than $127,000 worth of food and monetary donations for the Springfield Open Pantry. Bax & O'Brien broadcasted 52 hours from the Basketball Hall of Fame in downtown Springfield. Their goal was to fill three, 48-foot trailers with non-perishable food donations.